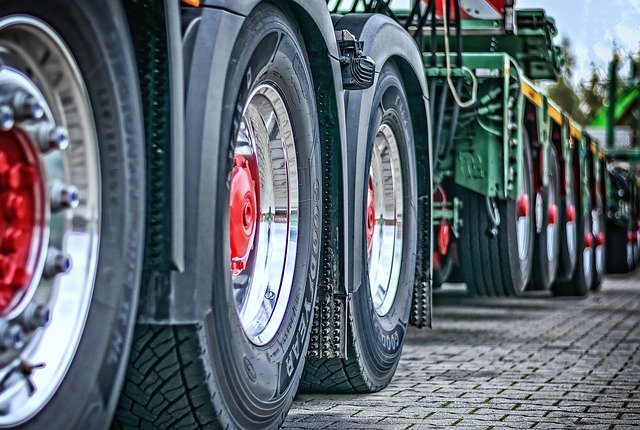 For over 45 years Lawrence David has been working with commercial trailers. Our experience and knowledge means we know how best to protect your staff and maintain your vehicles. Having routine checks and well-maintained vehicles is the best way to keep your trailer safe for use.
We have outlined a daily checklist to help you spot the warning signs for a trailer in need of repair. Remember, the driver is legally responsible for the vehicle while in use according to the DVSA Guide so by checking the vehicle before use you are compliant with safety regulation and ensuring it is safe for the road. We have also identified some top tips for maintaining your trailer.
Safety Checks:
From weight distribution and loading, to secure trailer attachment, there are many things that need to be checked before you can ensure a safe journey. Always test if the brakes and parking brakes work, and for any damage to tyres, lights, and wheel bearing maintenance before moving. Comply with the vehicle's weight limits for your load and be strategic so that 60% of your weight is at the front and everything is security fastened down on adequate anchor points.
Follow loading and unloading safety guidelines by remembering these simple steps:
Park close to the loading site and do it away from passing traffic and pedestrians
Park on level ground that is firm
Use the appropriate lifting equipment
Keep decks clean to avoid accidents
Apply the parking brake and place wheel chocks where needed
Don't attempt to stop a rolling vehicle.
Secure any coupling security and follow a safe coupling and uncoupling procedure. While this will be specific to your equipment and vehicle there are some important steps you need to take to be safe:
Apply the parking brake and be wary of movement
Stop the engine
Connect the emergency line
Check it is secure and everything works
Only allow trained staff to do this
When preparing for a journey, ensure that you have full visibility for the road, so check:
Windscreen condition
Mirror condition
Windscreen Wipers work
Indicators work
Relevant warning plates or markings
Vehicle Height
Fuel leaks
Horn works
Dashboard warning lights
Reflectors and number plate is intact
Any seasoned driver will identify these straight away, but it doesn't hurt to double check as one overlooked precaution can be fatal. We work so that safety is also a priority, even a minor repair can avoid staff accidents, customer delays and a negative business reputation. Maintaining your trailer and practicing safe driving can avoid accidents, breakdowns, and business disruption.
Driving Safely:
Vigilance is the key to safety when operating a commercial trailer.
Use your Mirrors – regularly check everything is in order while driving so there is no visible damage or debris coming from the trailer.
Give yourself Space – allow plenty of stopping distance as a heavy vehicle will require time to brake
Secure your Seatbelt – in case of a crash or flip, make sure your seatbelt is fastened!
Be Slow and Steady – a large and heavy vehicle can cause a lot of damage so regardless of your schedule never rush, driving safely is always the priority.
Reverse Carefully – many accidents happen when reversing, it can be a very difficult task, particularly when navigating a heavy load and difficult to reach loading areas after a long journey. Go slowly, use your mirrors, and invest in obstacle detection alarms if you can.
At Lawrence David, we prioritise safety above all else and while maintenance and checks are imperative to avoid accidents and make your vehicles and trailers last longer, eventually it may be time to bite the bullet and replace a dangerous vehicle. With a trouble-free trailer, you can maintain an efficient business. We know that this can be a big investment, so we provide a 10-year warranty with our new vehicles, and if buying second-hand we guarantee you will inherit any warranty period from a seller! If you've been spending money on costly repairs or simply need to upgrade a trailer that is on it's last legs, then why not enquire with us.
Related