3.5 – 6.0t Curtainsider Rigid
Manufactured using our 'All Bolted Construction' methodology, our 3.5T – 6T Curtainsider Rigid Bodies are not only extremely strong and durable, but they are backed with over 45 years' engineering experience.

Designed to your specific requirements, our rigid bodies are engineered to the same standards of quality as our trailers and will give you years of trouble-free operation. We know that the most important thing for our customers is delivering for their customers.
Manufactured under our stringent quality management system, we offer EN 12642-XL specification on all our curtainsider rigids to ensure you provide the best service possible to your customers.
Steel or Aluminium Base Frame
As standard, runners follow the chassis profile with bearer pitches at 500mm and 250mm for added structural stability and load security. We believe that it's better to be safe than sorry – don't forget, EN 12642-XL is available on all our bodies for peace of mind.
TUV EN 12642 XL Approval
Our innovative ArmourSheet 'Plus' XL Load Bearing Curtains surpass the EN 12642-XL European Load Securing Standards. Designed and manufactured by Mr. Marshall and his team over 45 years ago, they were the industry-leading Load Bearing Curtains then and they still are now.
Bespoke Design
Each job is unique. We listen to your operational requirements and design a rigid body that matches your specification. Whatever the application, we can design a Curtainsider rigid body that will enhance your operation and last a lifetime.
---
Lawrence David 5 Year Warranty
We know the quality of our products is second to none, so we're more than happy to offer you a 5-year warranty as standard on any Lawrence David body. In the unlikely event something does go wrong, our nationwide network of engineers will be there to help you put it right.
Request a call from one of our sales specialists?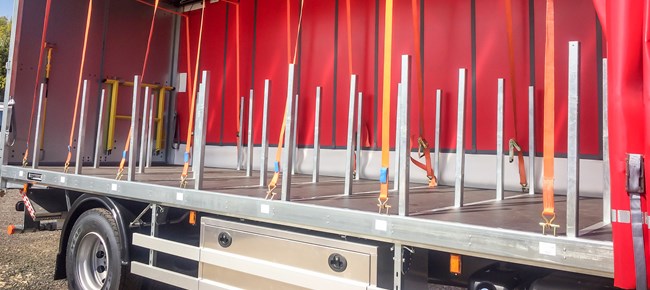 Load Securing
Lawrence David offers a wide variety of Load Securing Options – ranging from our industry-leading ArmourSheet 'Plus' Curtains, through to Internal Net Systems and more. We believe that by understanding your operation, we can recommend a load securing system that will allow you to get the job done.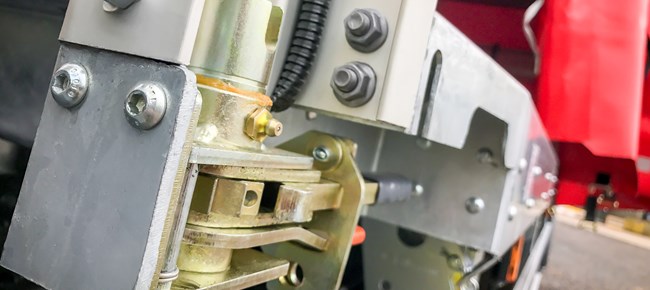 All Bolted Construction
Our rigid bodies are modular and built using 'All Bolted Construction'. This has proven to increase the life of rigid bodies and makes them easier to repair as time passes. You simply unbolt the damaged part and bolt on a new one – it couldn't be simpler.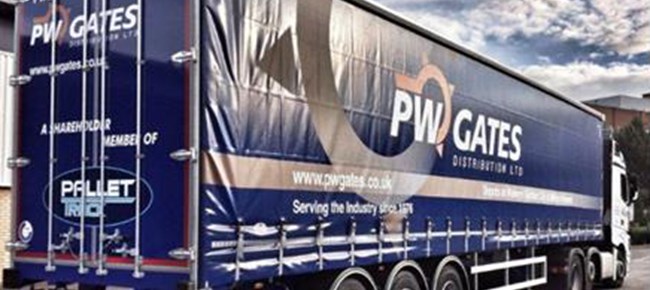 Stainless Steel Lawrence David Dual Locking Hands-Free Buckles
Originally patented by Lawrence David, these buckles are now standard throughout the industry. They are safer to use, stronger and easier to use than previous iterations.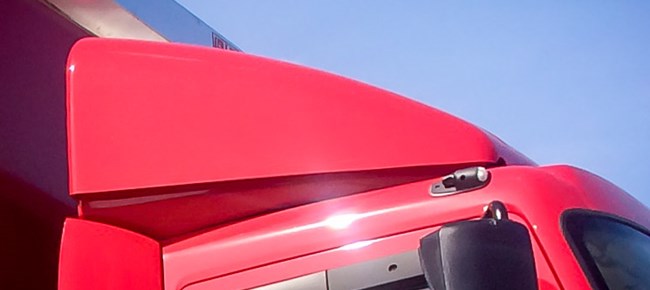 Aerodynamic Front Deflector Options
We offer a variety of Aerodynamic options on all our builds. Not only do they help to reduce fuel consumption, they provide an alternate location to stow your straps and improve the aesthetics on your body.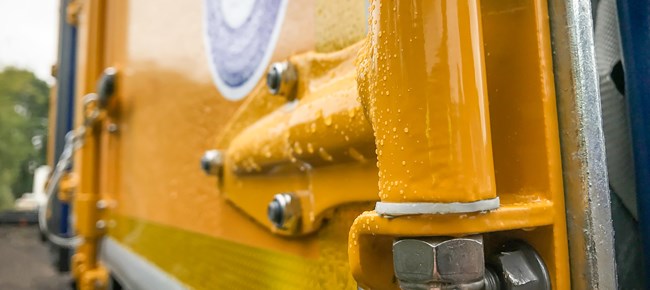 Multiple Rear Closure Options
Your operation dictates our solutions. Depending on the cargo, we offer a variety of rear closure options to suit – from barn doors, for an unbroken brand identity, to a cantilever tail-lift with or without a top-flap.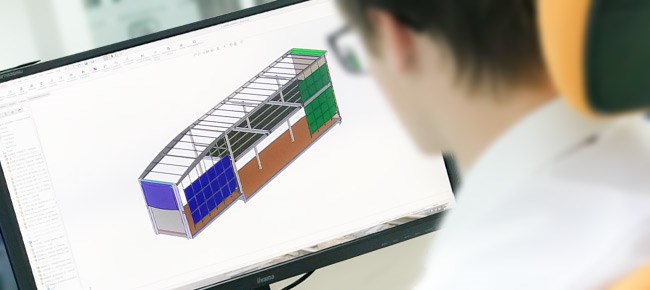 Full 3D Solid Modelling & Design
Our 3D Solid Modelling software gives us total control over the components used to build our bodies, so we know the parts fit right the first time. We manufacture most components ourselves – quality comes guaranteed.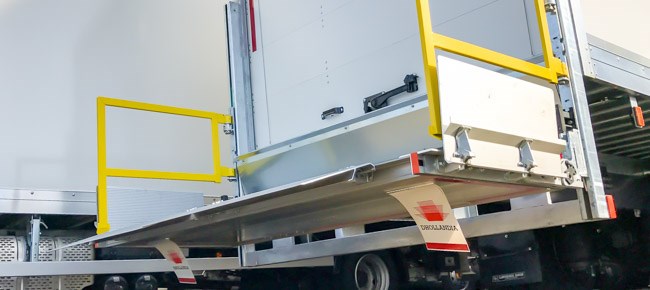 Tail-lift Options
Depending on your operational requirements, we offer a variety of tail-lifts that will help you on the road. We work with most manufacturers and can fit tuck-away, slider, cantilever or column tail-lifts as required.
Related News & Case Studies