Regular maintenance checks of your trailer is paramount to road safety. What are the essentials that you need to check on a regular basis? Preventing issues before they arise helps to make you more efficient as a business by reducing vehicle downtime.
Use our trailer maintenance checklist below to identify and fix any issues with your trailer.
Check All Lights
Check all lights including front and rear, headlights, brake lights and replace any that need new bulbs.
Test Brakes
If you frequently carry heavy loads, you'll need to test the brakes regularly for signs of fatigue. Preventative maintenance allows the business to save money in the long term.
Tyre Wear and Tear
Check tyre air pressures regularly as well as looking out for any punctures. Always follow the manufacturers' recommendations.
Wheel nuts
Ensure the wheel nuts are at the correct torque setting and have the appropriate wheel nut indicators.
Fasteners
Ensure all fasteners are secure, functional and tightened correctly.
Load restraints
Ensure load restraints are not worn or torn and replace any that are. Load safety is one of the most important areas to consider.
Secure coupling
Check that the coupling cables are secured. If you're using a sliding coupling, or Lawrence David's Curved Coupling, ensure that the locking bolts are correctly engaged prior to driving.
Well-greased parts
Ensure all parts remain well lubricated. Bigger maintenance issues can arise from parts grinding together.
"The driver is legally responsible for the condition of the vehicle while in use," (DVSA Guide to Maintaining Roadworthiness, 2018, p.24). By carrying out regular checks on your trailer, you will be adhering to safety regulations and ensuring that your vehicle and fleet continues to operate smoothly, providing a reliable service to customers.
Lawrence David also carry out services for trailers and rigids, plus MOTs and other body repairs .
Contact us today to book in for repairs, MOTs or services.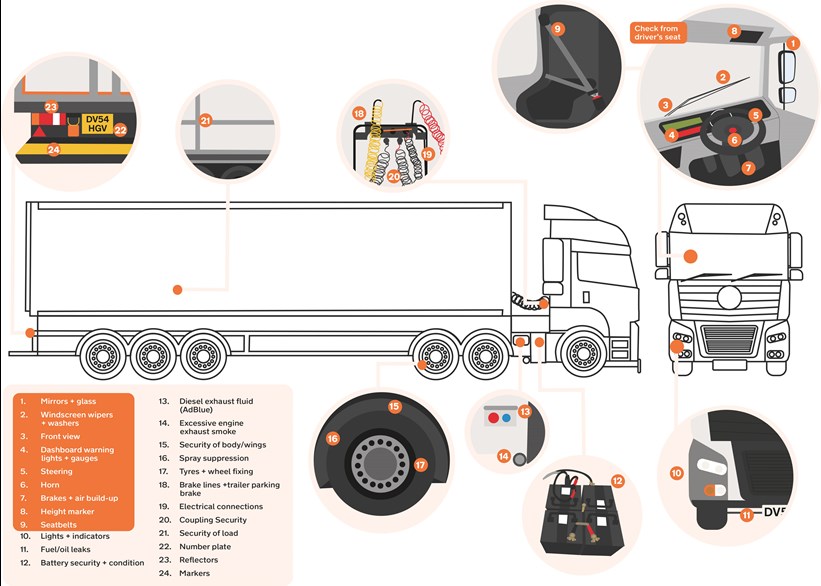 Related