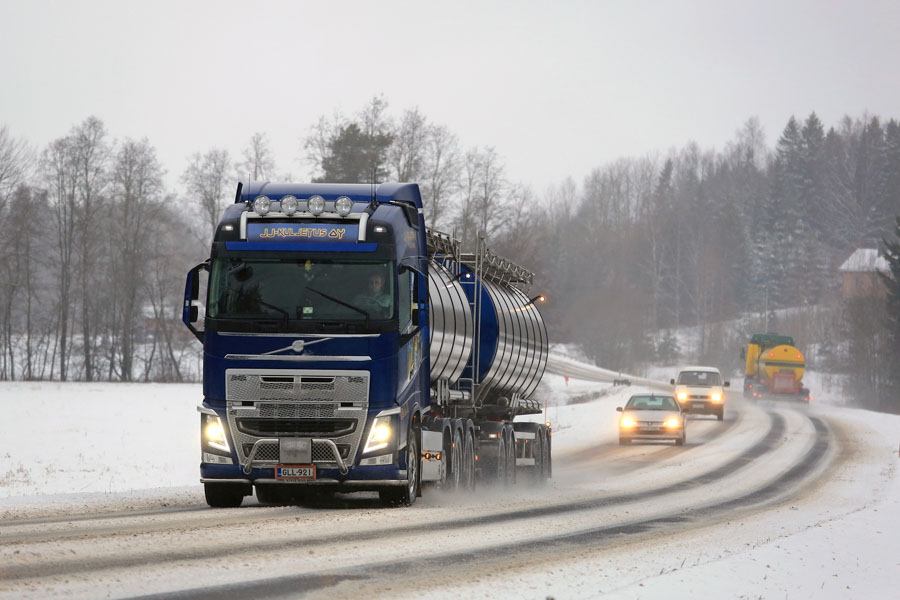 With winter in full force, snow, ice and heavy rain are some of the weather conditions to expect, making for tricky journeys on the road. The challenge is even greater when in charge of a large vehicle.
Read our winter driving tips for HGV drivers to stay safe on the roads.
Clear all mirrors, lights and windows
Ensure all windows, mirrors and lights are clear so you can see and be seen. Also check that reflective strips are clear so it's easier for people to see you.
Keep your distance
As with any wet or slippery conditions, increase your distance from the vehicle in front. This will minimise the risk of accidents should you need to brake. Remember that stopping distances increase in rainy and icy conditions so leave plenty of room.
Brake early
Alongside keeping your distance, make sure you brake early in wet conditions. This will allow a longer distance in which to stop and also give plenty of warning to drivers behind you.
Inspect tyres and levels
Make sure your vehicle is winter ready by inspecting tyre tread and checking that all your levels are topped up, including oil, water, brake fluid and windscreen wash. To verify that your vehicle is safe for winter, carry out regular and thorough maintenance checks. Read our daily checklist for tips .
Carry supplies
As well as checking that your vehicle is safe, always carry essential supplies for yourself. Blankets, drinks, snacks and warm clothing are essentials in the event of you getting stuck. Also keep some practical items in your truck such as torch, shovel and grit which can help to get you moving again.
Got a question? Get in touch with us for enquiries about our trailers and rigids .
Related