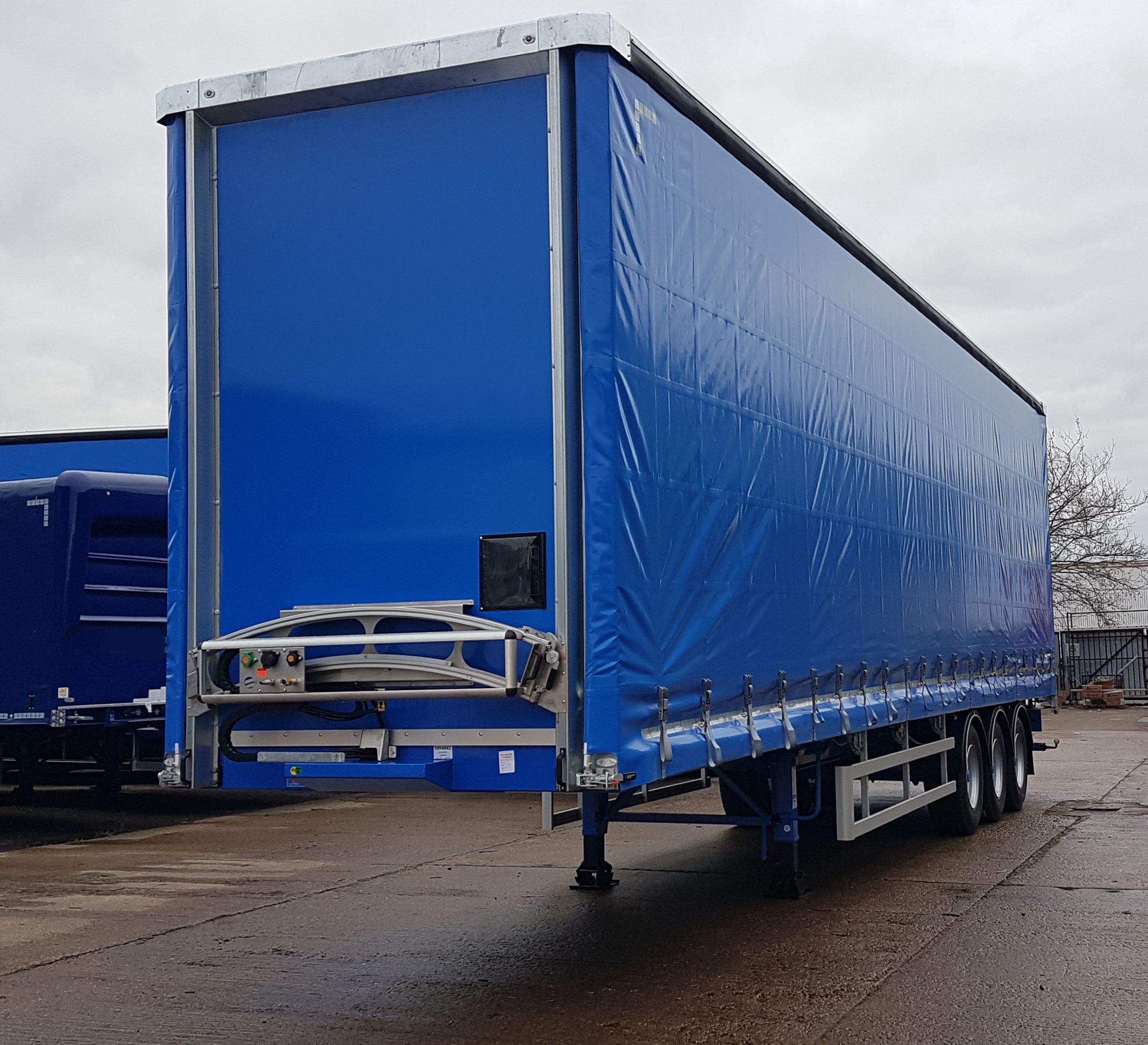 Trailer repairs are an inevitable element of running a haulage business.
At Lawrence David, we are known for making superior quality commercial trailers and rigid bodies for all business sectors. For over 40 years, we have manufactured reliable, durable trailers and rigids – but trailer repairs are unavoidable towards the end of their life, or when they become damaged.
Over a lifetime of use your bodies are bound to suffer wear and tear and lose their shine. We know it's not always practical to buy a new trailer when this happens
We have a dedicated Advance Body Repairs department for body and trailer refurbishment and repairs. Here are some of our most common trailer repairs.
Tyre repairs & replacements
We carry out many tyre repairs and full replacements so that the trailers are roadworthy and to ensure that our customers keep their businesses operating.
Marker light repairs & replacements
Repairs and replacements on marker lights are common, normally because of wiring corrosion and damage. Sometimes the light unit itself can become damaged.
ABS faults
We look at ABS faults, investigating why the ABS warning light is on the dashboard and fixing any issues related to this.
Faulty valves
We replace brake chambers and valves if they are seized or faulty.
Curtain track repairs
Curtain tracks can experience damage from various factors such as if the curtains are caught by equipment and torn. The curtain track itself can be damaged, which stops the curtains from operating properly. Our specialist team will repair curtain tracks and ensure they are working fully.
Our repairs team also does replacement doors and shutters, full chassis and body shot blasting, trailer height increases, additional trailer decks, sliding roofs and chassis alignment, trailer servicing, graphics work, and much more.

Got a problem with your trailer or rigid? Learn more about our trailer repairs and contact us with your enquiry.
Related