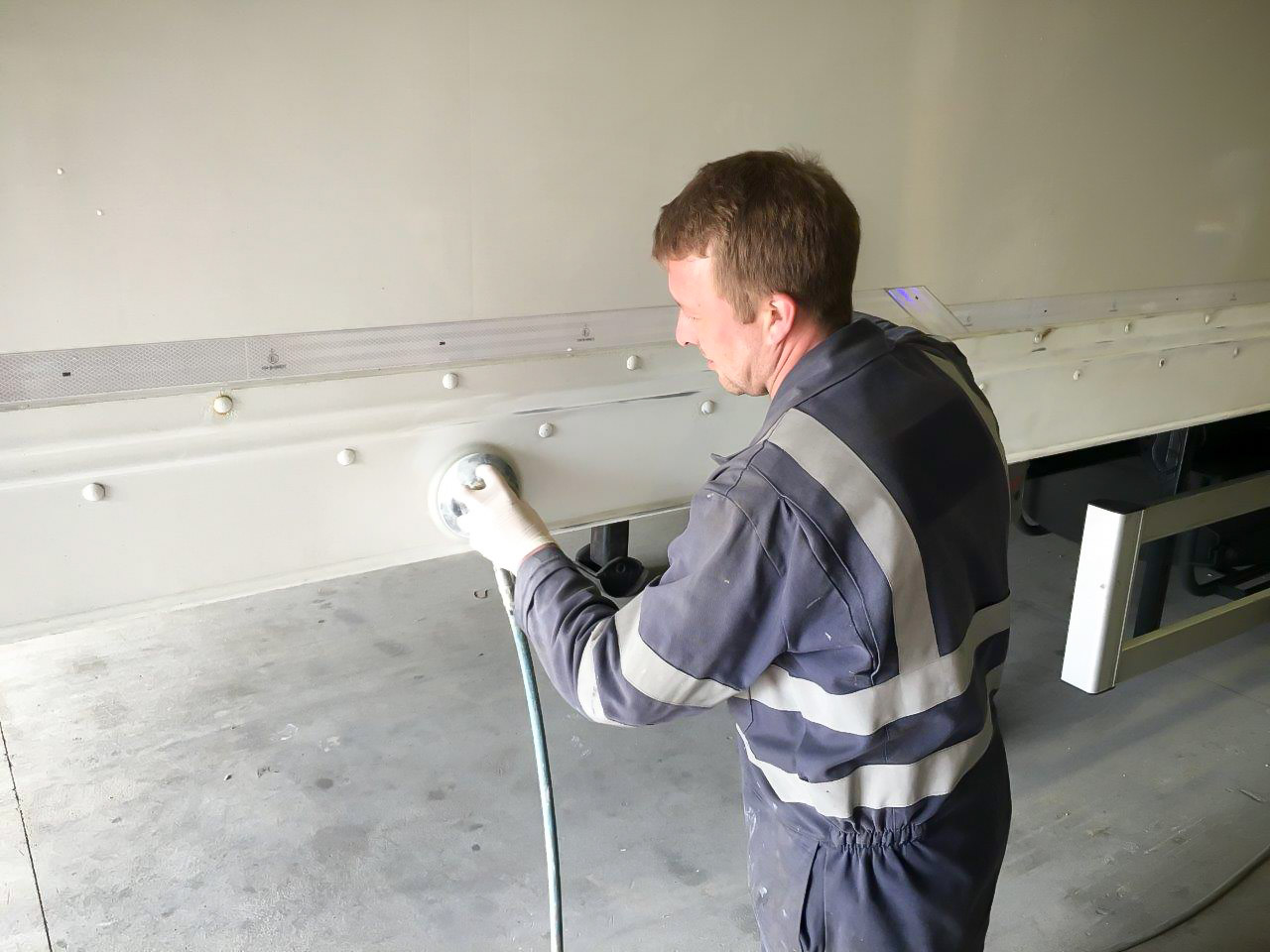 Established for nearly 30 years, Advance Body Repairs offers a range of commercial vehicle and trailer repair services that you can rely on. What can you expect from our quality trailer repair services?
Extensive Repair Services
Advance Body Repairs cover everything from quality trailer repairs, accident repair and refurbishment to servicing and custom-built trailers and bodies. Covering such a broad range of services means you have everything you need under one roof – from purchasing trailers and bodies right through to servicing and repairs.
We don't limit ourselves to just the bodies we build – we can repair, refurbish or convert the bodies on any commercial vehicle you bring to us.
Reliability
As a well-established brand within the industry, we have become a trusted name not only for our quality built trailers and rigid bodies but also for our reliable repairs. Whether it be accident repair, replacement curtains, trailer servicing or refurbishment, our team is on hand to help.
Industry Expertise
Our extensive experience within the industry gives us over 45 years of design and engineering expertise. Whatever the problem, whether it be a trailer, rigid or commercial vehicle, we have the knowledge to find a solution. Our highly skilled engineers, backed by our wealth of experience, ensure fast turnaround times on most projects. As part of our service on more complicated requests, we'll provide you with a dedicated project manager to guide you through the whole process and keep you updated with regular progress reports.
Minimal downtime
We understand how important your vehicles are for your business. That's why our dedicated repair centres aim to get your fleet back on the road as soon as possible. Our repair services are thorough but efficient. We use only quality replacement parts, manufactured in-house (where possible) and under the same quality management systems as our trailers and rigid vehicles.
Enquire today about our quality trailer repairs.
Related