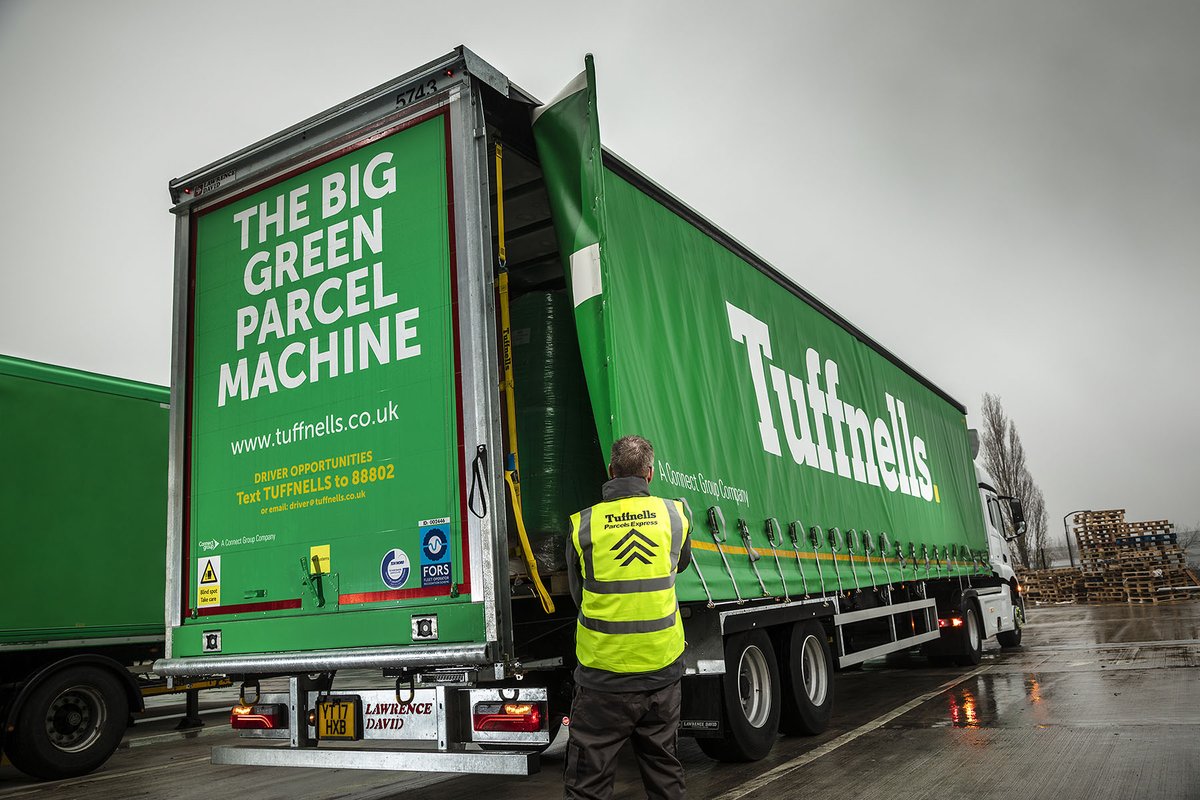 TUFFNELLS LAUNCH NEW-LOOK FLEET OF SEMI-TRAILERS FOLLOWING BRAND REFRESH
Tuffnells, who specialise in consignments of irregular dimension and weights, has joined forces with Peterborough based semi-trailer and rigid body manufacturer, Lawrence David, to launch a new fleet of rebranded semi-trailers.  Forming part of a phased brand refresh project that began with the launch of a fleet of new 7.5 tonne vehicles in July, the updated semi-trailers will feature the familiar Tuffnells name coupled with new curtainsiders in the brand's signature colours.
In addition, new improved safety measures will also give drivers a safer working environment thanks to the trailers' new curved couplings – exclusive to Lawrence David – which take away the need to climb on the vehicle catwalk when coupling the vehicles, and two extra LED work lights at the side of each trailer which increases rear illumination whilst reversing.
Chris Ward, UK Sales Manager, Lawrence David, commented:
"We've worked with Tuffnells for a number of years now, as a customer and as a supplier. They know they can count on us to provide them with quality trailers and rigid bodies that will stand the test of time, and because we work with them to make sure these suits their needs, they know they can rely on us to work in their best interests.
"The addition of Lawrence David's Trailer-Eye trackers will also enhance Tuffnells' ability to run the fleet by connecting to their existing Fleet Management System. This will provide customisable and actionable data which in turn will help improve operational efficiency and reduce costs."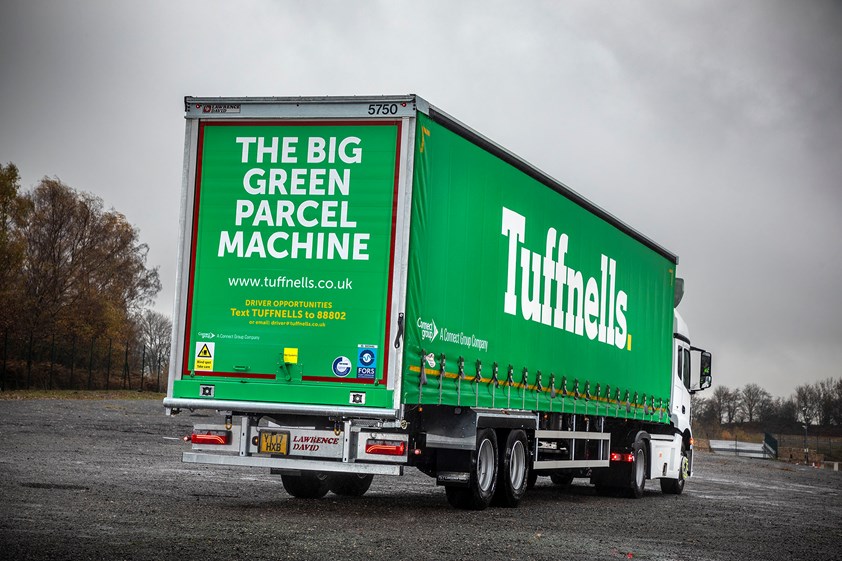 Peter Birks, Chief Executive Officer for Tuffnells, said of the partnership:
"Lawrence David has been a loyal customer of ours for over ten years and is a fantastic company, so when the time came for us to refresh our fleet of semi-trailers, we knew they were the perfect choice.
"Tuffnells' heritage spans over 100 years and in that time the brand has evolved and is still evolving. Our investment ensures we don't stand still. This move goes much further than an aesthetic revamp though, as we've been working on a number of changes to how we operate too – all geared towards providing our customers with an even higher level of service. We look forward to seeing the new vehicles working out of our depots nationwide over the coming months."
To find out more about Tuffnells, visit www.tuffnells.co.uk
Find out more about Lawrence David's curtainsider trailers.
Related