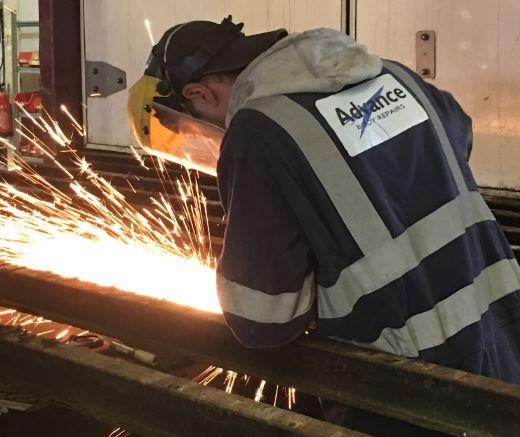 Our Advance Body Repair specialists work on everything from refurbishing fleets, carrying out accident repairs and modifications to large bespoke projects, building custom rigids and trailers.
Our highly skilled specialists also offer accident repair services for all makes of trailer, tractor unit or van. Here are just some of the accident repair services we offer.
Repairs for trailers, rigids, truck cabs & commercial vans
Not only do we specialise in repairing trailers and rigids, we repair any make of commercial van or truck cab too. We can replace panels on your van, damaged parts of your truck cab or repair and replace the body itself. Not sure if it can be fixed? Call us so we can advise on the best course of action.
Chassis alignment
Accidents may cause structural damage to the chassis, especially in severe cases. In this instance, we can assess the damage and realign the chassis before we repair or rebuild the body.
Replacement curtains
Adhering to the same level of quality, we can order and fit replacement curtains if they become damaged during an accident. Even Lawrence David's industry-leading robust ArmourSheet curtains can sustain damage during an accident. That's why we're here to help.
Roof rail alignment
Roof rails may become twisted and impede the curtain movement or reduce the structural integrity of the body. In this case, we can realign and repair the roof on trailers or rigid bodies – whatever the make.
Overall Height Increases and Second Decks
Our skilled team can devise solutions to most problems and help your business succeed. We can increase the overall height of your trailer and add a second deck to increase your payload if required; if that's not an option, we can fit a second deck within the existing body without increasing the overall height.
Why choose Lawrence David for accident repair?
Highly skilled engineers
Quick turnaround times in most cases to get you back on the road
Dedicated project managers available
A wide range of repairs & replacements carried out
Other Advance Body Repair services available such as refurbishment, custom builds & trailer servicing
Contact us today to enquire about our repair solutions.
Related