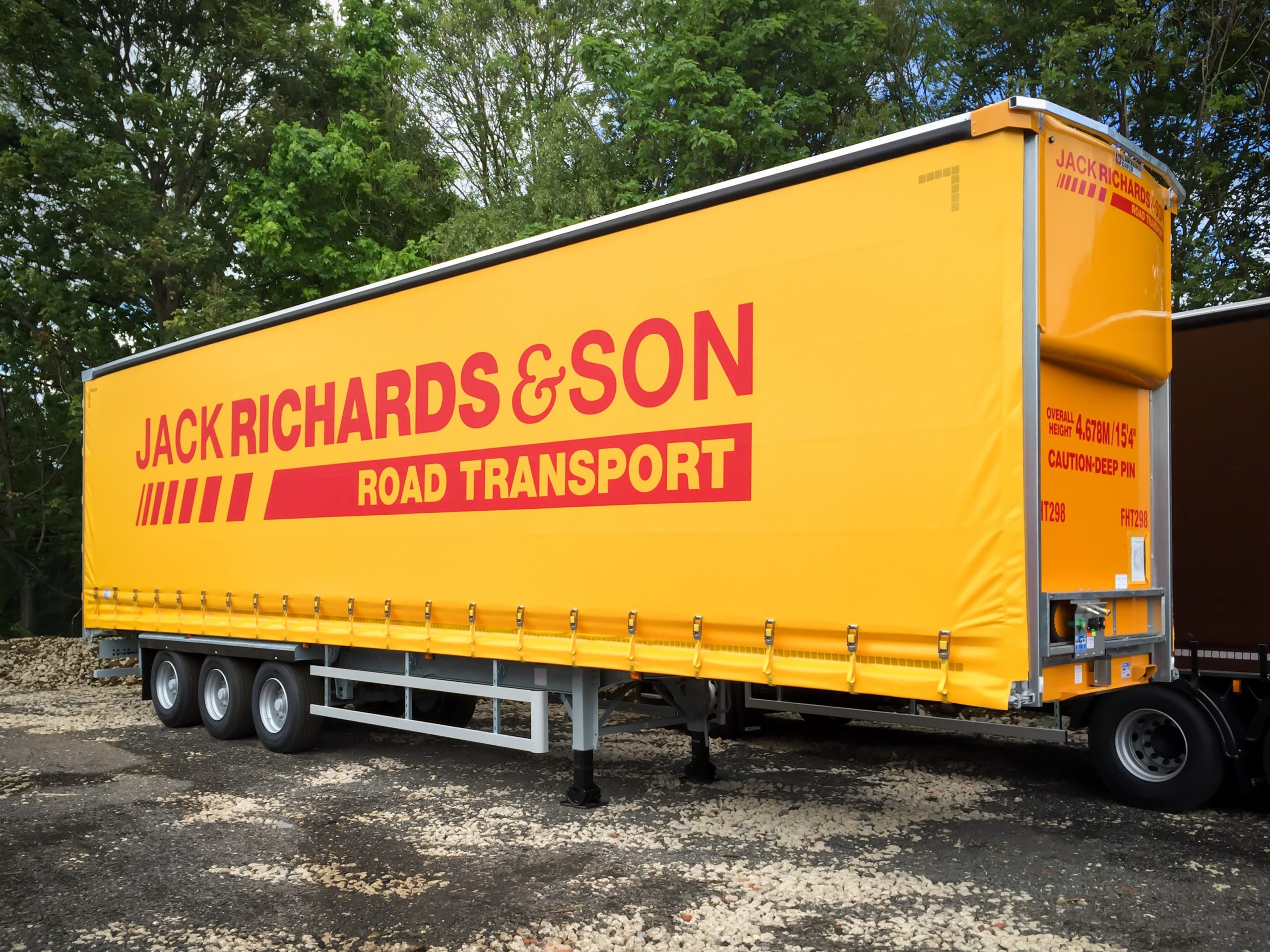 For over 45 years, Lawrence David has been making quality commercial trailers for a range of industries. We offer bespoke solutions to our customers to suit individual requirements and ensure you have years of reliable, trouble-free operation. Here's a guide to the trailers we manufacture.
Curtainsider

Stronger and lighter than most, our industry-leading curtainsider trailers require less maintenance over time. Extensively tested for strength, durability and reliability. Any specialist requirements? We can accommodate your requests and build a curtainsider trailer bespoke to your individual needs.
Box van

With proven reliability in supermarket, parcel delivery and rental sectors, our box van trailers are built to withstand the rigorous demands of everyday operation. Thin wall panelling means that if the body ever gets damaged, the panels are easy to replace. A range of load securing options and a choice of coupling options: our exclusive Curved Coupling, Fixed or Sliding.
Double deck

Maximise potential trailer space with a double deck trailer with options including Straight, Step Frame, Curtainsider or Box Van. Easy access to both decks to reduce load time and facilitate a quick turnaround. Opt for fuel-saving features to reduce your business transportation costs. The trailer can be reconfigured to your requirements with adjustable height decks.
Platform

Our platform trailers are suitable for many industries, from timber transportation to plant machinery. Stronger and lighter chassis and heavy duty flooring to meet your business needs. Load securing options available.
Skeletal
Our fixed and sliding skeletal trailers are used worldwide for a range of industries, including timber transportation, agriculture, construction, retail and many more. Known for their strength, they require little maintenance over their lifetime. Built to suit container lengths from 20' to 45'. We work with you to build a trailer to suit your business needs.
5 year warranties offered on all our trailers. In the event of any problems, our nationwide network of engineers are on hand to get you moving again.
Contact us to see how we can help your business meet its targets with a reliable fleet.
Related