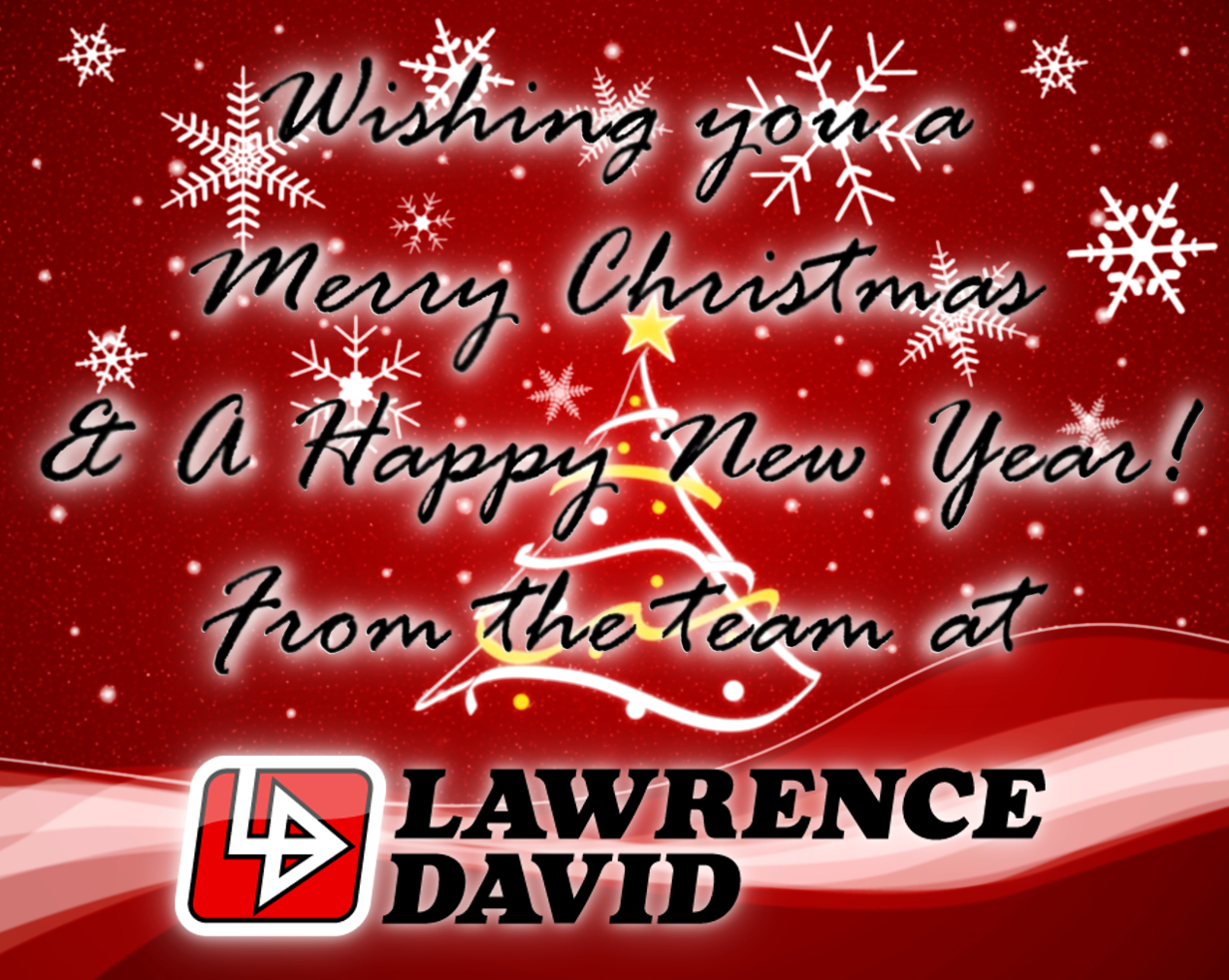 To mark the 12 days of Christmas, here are 12 facts from the trailer manufacturing industry.
1. Our semi-trailers span a range of industries
From parcel and supermarket deliveries to plant machinery and timber transportation, a range of industries use trailers. We make various trailers for commercial use, to suit whatever industry you're in. We will even custom build to your requirements.
2. Marker lights are among the most common repairs needed
One of the most common components that need replacing on a trailer are marker lights. They are susceptible to damage and corrosion and, in most cases, through shock damage.
3. Our trailers are becoming more fuel-efficient
Lawrence David's trailers are becoming more fuel-efficient all the time with new features innovations and regulations to encourage lower emissions.
Bonded bodies are much lighter than mechanical fixings and thin wall panelling increases internal space, increasing payload.
4. Regular maintenance is essential
In order for the trucks to continue operating safely and efficiently, maintenance is essential. Services should be booked regularly and checks for wear and tear should be carried out before every trip.
5. 50kg weight reduction can reduce fuel consumption by 1% (credit to Forgeway)
Even a small weight reduction on the trailer can make a significant impact on fuel consumption.
6. Semi-trailers above 44T weight are not permitted on UK roads…
…unless they have a Special Type General Order and the trailer has three or more axles each. (credit to Wikipedia)
7. Most trailers in the UK are 45ft long (credit to Wikipedia)
Coupled bodies, like drawbar combinations, are longer. The maximum rigid body combination length is 61'6".
8. The longest distance reverse driving an articulated truck was 39.7 miles
It was set in 2008 by Marco Hellgrewe in Germany. He reversed non-stop for 39.7 miles, which took 5 hr 21 min. It's recognised as an official Guinness World Record
.
9. Our ArmourSheet curtains are capable of sustaining damage in an accident
Built for strength and durability, our ArmourSheet 'Plus' XL Load Bearing Curtains are innovative. They were designed over 45 years ago and don't fail in an accident like other curtains.
10. 3D software is used to help build trailers
Trailers such as our sliding skeletal trailers
use 3D Solid Modelling software to ensure all the parts fit together perfectly the first time.
11. Trucks account for just 23% of CO2 transport emissions (credit to Truck Locator)

Compared with 57% CO2 emissions from cars.
12. HGV drivers clock up to 125,000 miles a year (credit to HGV Recruitment)

On average, a long distance HGV driver will clock up around 125,000 miles in a year.
Merry Christmas from all at Lawrence David!
Related